Cracking The Hidden Money Code
In order for us to understand how we can crack the hidden code of Money, we must first acknowledge that money is simply energy passing from one hand to another.
Lest think for a moment about the LOA aka "The Law of Attraction" and If I want to increase my flow of money, then I must give others a reason to be grateful for my abilities so they can express their appreciation for me and what I have to offer.
This is actually the foundation of "paying it forward", "Give and you shall receive." But, like many other things, the concept is not always definite or easily understood.
The entire vibration in in a simple words sounds like this:
"When you give, you will receive. Not only that it will multiply itself and will continue to attract more by simply manifestation. Therefor whatever you give or the amount of the money you give, it's what will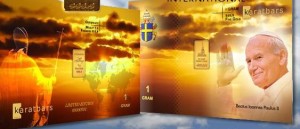 determine the activation of what you will receive.
Let's break this down to a simple formula.
"Give and you will receive"
Give others the appropriate reason for them to be grateful for what you have offered and as a result you will collect the residuals from their gratefulness.
"Your gift will multiply itself – pressed down, and spread it seeds to many generations to come …"
The energy vibration keeps increasing is itself into its physical expression: $$$ = MONEY.
"…let go of obsession of never having enough and allow the law of attraction in order to receive more."
The less you worry and look for return, the happier you feel the better are the results, since the feelings activate much greater flow right to your hand.
"The more you give, either it's by the amount or your services, or whatever that helps another soul, it's what determines what you attract and the amount you attract."
If you want a healthy money flow, then give more to people who actually need it and is going to appreciate it.
PS: Do not mistake "Giving to I must receive first."
In order for you to attract, you must give to be grateful, and to be remembered.
The best way to attract what you want in terms of financial vibration is to:
1) Give and offer solution to a problems
2) Receive after being able to deliver results in order to be valued.
The more solution we offer the value we deliver to empower other people and as a result we activate the money energy.
Keep in mind that some of the returns do come in many forms, and they are not always by flow of money. Sometimes it comes in other ways that you need them most, like more clients, more friends, more health, more happiness, more laughter, more services, other peoples cooperation, people, organizations family and friends doing things that make you feel respectable, outstanding, inspired, and empowered…
Remember: Money is not everything, and money cannot buy happiness, but it sure can make our life easier and filled with fun and excitement.
That's because money is the physical form of gratitude. As described by Albert Einstein's, all physical forms are the condensed version of the energetic equivalent. Matter is the condensed form of energy.
My personal explanation:
When I walk into a building, I always see other people passing through the same door. So I hold the door open for them to enter. My act of compassion offers them a reason to show me respect and appreciation. And it does not matter how small was the act of my kindness, what matters is, I am remembered and appreciated and I get a "Smile" in return, even a "Thank You."
But if I am selfish, and ignore the people who also walking to the same direction, I will not be remembered and definitely will not attract or be helped with the same attitude.
So in order to activate and to attract money into our lives, we need to originate large amounts of appreciation and thankfulness to be engaged in manifesting what our heart desires.
Consultation and recommendations are free, however if you want me to help you with the money situation, the law of attraction, and to attract the final solution, you will be asked to pay for whatever materials needed.
"כי שפתי כהן ישמרו דעת ותורה יבקשו מפיהו כי מלאך ה' צבאות"
"יִהְיוּ לְרָצון אִמְרֵי פִי וְהֶגְיון לִבִּי לְפָנֶיךָ. ה' צוּרִי וְגואֲלִי"
"הָשִׁיבָה לִּי שְׂשׂוֹן יִשְׁעֶךָ וְרוּחַ נְדִיבָה תִסְמְכֵנִי"
כל טוב ואלוהים אתכם!!